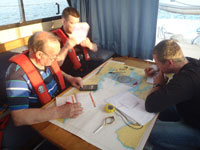 This can be taken as a 5 day intensive course, 2 weekend or over 16 evenings. Held in our comfortable classes in Galway Harbour Enterprise park, you will be taught by experienced, friendly instructors who will take you through the course with professionalism & understanding. A comprehensive introduction to chartwork, navigation, weather & the basics of seamanship.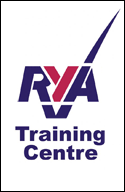 This is an invaluable course in learning how to start making decisions on board, & thinking about taking the RYA Day Skipper practical course. The course covers navigation around familiar waters by day & gives a basic knowledge of night lights, weather & IRPCS. There are 2 assessment papers during the course to see if you have taken everything onboard. The first is based on chartwork and navigation, & the second is a more generic overview of the subject.
Course Type: Theory
Required Experience: Some practical experience desirable but not essential
Assumed Knowledge: None
Course Content: Basic seamanship and introduction to navigation and meteorology
Ability After Course: The syllabus arms would-be skippers with enough knowledge to navigate around familiar waters by day. A basic knowledge of lights, weather and IRPCS is also included.
Duration: 40 hours and 2 assessment papers
Cost: €595 including charts, books, course notes, exercises and tea or coffee.
To get the most out of doing a Navigation course like this it is best to follow it up with either Day Skipper Sail or Day Skipper Power. Also having VHF Short Range Radio, First Aid, Diesel engine or Sea Survival done can be beneficial as you can develop these skill in parallel with your Day Skipper Skills.